PLAN A VISIT
Join Us for an Open House
Join us for an Open House
An Open House is a great opportunity to tour our facilities, dialogue with our community, and learn about our programs. What does learning look like in a Christ-centered educational setting? You will find that our comprehensive biblical worldview integration and academic excellence sets us apart and is a worthwhile investment in your children – for this lifetime and for eternity.
Join us for one of the following dates for an Open House: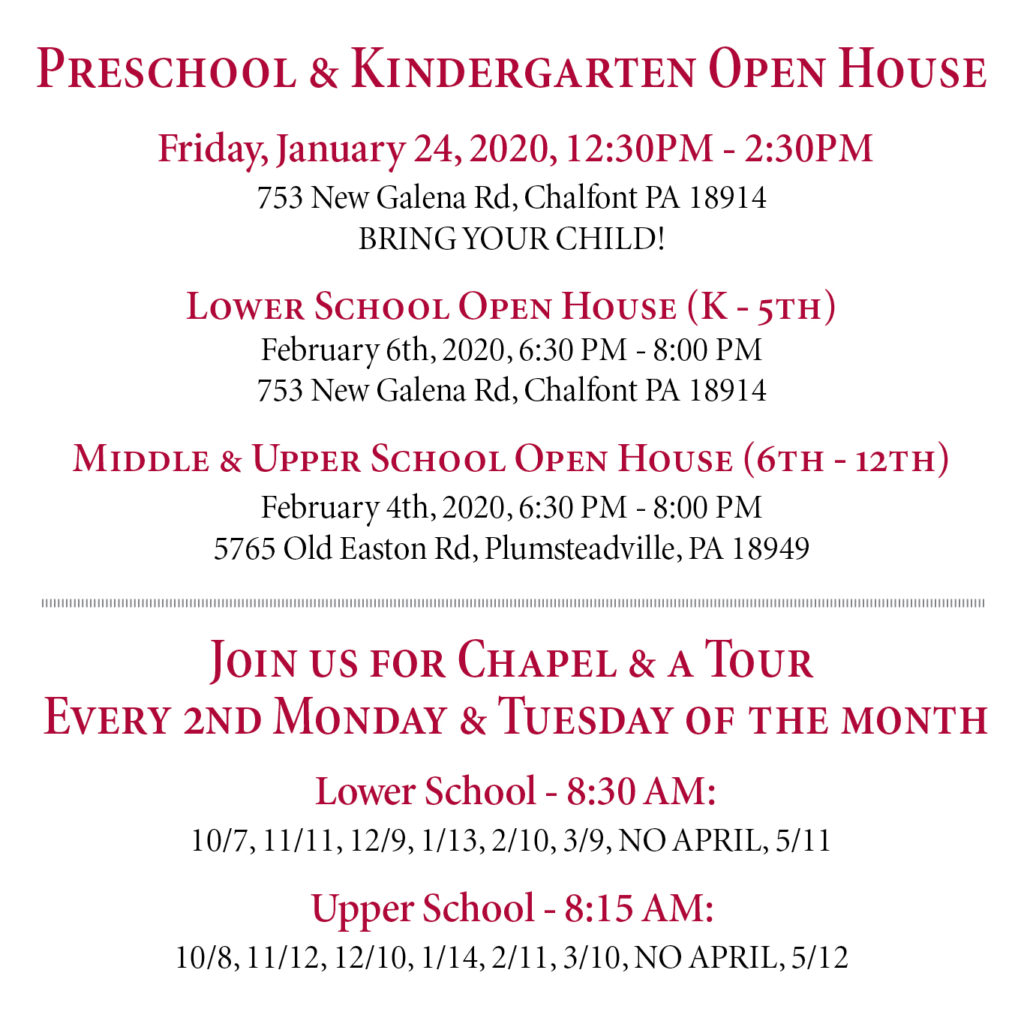 If these dates don't work for you, we still want to meet you and offer you a personal tour of our facilities. Please contact us today!
Plan a Visit
Meet the teachers, step on campus, and enjoy lunch on us. Allow us the honor of giving you the grand tour.
Free Guide!
Learn how variable tuition makes Christian education available for everyone.