2022-2023 CALENDAR
Here are the important dates for the 2022-2023 school year. Always check the actual calendar for a more up-to-date schedule.
Upper School Calendar Overview 2022-23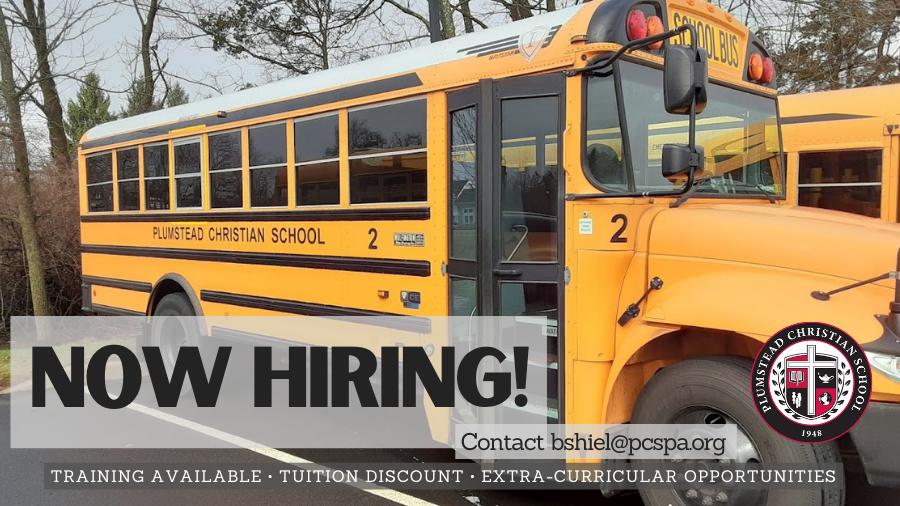 Now is the time to start training as a School Bus Driver for our next school year. The primary financial benefit of Parents driving for PCS is the tuition discounts, while earning some extra cash during the school year. Summers and Holidays are off, so when your children aren't in school, you are home! You also get the option to drive for Extra-curricular and sports trips when your child's grade or team is involved. What can be better than getting paid to watch your children play a game or to join them on a school field trip?
Currently most of our bus routes are an hour long, adding another driver to our team, will in turn add another Bus Route, so bus rides will be shorter benefiting all of our families!
If you'd like more information, please call or email Brian Shiel @ 215-766-8073 Extension 220
DIGITAL SIGNS
View the current digital signs at either campus live at any time.
PANTHER ATHLETICS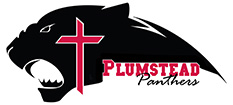 PLAY THE RIGHT WAY, PLAY FOR THE RIGHT REASONS.
"And whatever you do, whether in word or deed, do it all in the name of the Lord Jesus, giving thanks to God the Father through him" – Colossians 3:17
Follow PCS Athletics on Instagram and Like PCS Athletics on Facebookfor Athletic news and last minute game schedule changes, etc.
PRAYER AND SUPPORT
Plumstead Christian School Moms In Prayer invites all PCS mothers to join us as we come together to bring praises and concerns before our Heavenly Father.  Whether you're sending your little one off to pre-K for the first time or navigating the teen years, you love your children and desire God's best for them.  God is working miracles in the lives of our children and in our school and it's a privilege to join with other moms in united, scriptural prayer.  In prayer, we know that we are not alone and this gives us encouragement and hope.  Come stand with us in prayer for your children, all PCS students, families, administration, faculty, staff, board members and more.  We will be thrilled to meet you!
Prayer gatherings will be held at our Upper School Campus 
most 1st and 3rd Tuesdays
of each month at 
8:30AM
 Please contact
Zubin White
 if you have any questions and if plan to attend so we can adhere to PCS physical distancing protocol, based on attendance level.  To learn more about Moms In Prayer International, visit
MomsInPrayer.org
ARE YOU AN ASSOCIATION MEMBER?
As part of our PCS family, you are eligible to join the Association. As a parent-run organization, the Association serves a vital role in the life of the school. It elects board members who direct and conduct the affairs of the Association.  Meetings are held twice per year to provide an opportunity for members to stay informed and be updated on the business affairs of the school. Review our Constitution and apply now to join the PCS Association. Questions, please contact Jenn Jacobs.
---
BOX TOPS FOR EDUCATION
Box Tops is changing to fit today's families. The new and improved Box Tops mobile app uses state-of-the-art technology to scan your store receipt, find participating products and instantly add Box Tops to your school's earnings online. For a complete list of participating products, go to BTFE.com.
AMAZON DOLLARS
AmazonSmile is a simple and automatic way for you to support Plumstead Christian School every time you shop, at no cost to you. When you shop at smile.amazon.com, you'll find the exact same low prices, vast selection and convenient shopping experience as Amazon.com, with the added bonus that Amazon will donate a portion of the purchase price to PCS. Click here to get started.
LANDS' END UNIFORMS
Our PCS approved vendor is Lands' End for anything needing our logo applied: (www.landsend.com) preferred school #900119728.